PRESS RELEASE - FOR IMMEDIATE RELEASE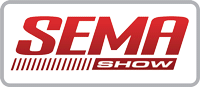 THREAD WIZARD FROM GOLATTALOR TOOLS INC. NAMED 2016 GLOBAL MEDIA AWARD WINNER AT THE SEMA SHOW
- Product(s) Emerged Among Thousands as Voted on by Panel of International Judges -
LAS VEGAS – 11/04/2015 - GolaTTAylor Tools Inc. was recognized with the 2016 Global Media Award this week at the SEMA Show in Las Vegas for its invention the Thread Wizard.
The SEMA Global Media Awards Program recognizes those companies that manufacture specialty equipment products and accessories that would have mass appeal to consumers in countries outside the United States. The products are voted on by a prestigious group of international journalists who serve as judges.
"The idea of customization and personalization has been growing throughout world," said Linda Spencer, SEMA director of international and government relations. "Our goal is to have media experts from around the world determine which new products are likely to succeed in their home markets. The automotive specialty-equipment market is made up of enthusiasts who are passionate about the hobby, and so it's exciting to see how their love for cars, trucks and SUVs is impacting those throughout the world.
"This year's program included 34 judges from 19 countries. Each judge carefully reviewed and evaluated nearly 2,000 product entries at the SEMA Show before selecting the products that they felt would resonate and appeal most to consumers in their home countries.